Hounslow Minibus Hire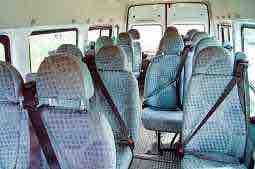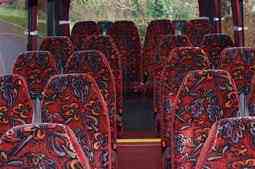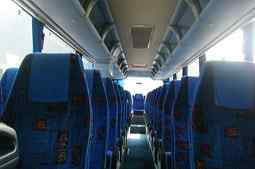 Hounslow – HOME 
Hounslow is around 10 miles from Charing Cross, spread over TW3 and TW4 postcode districts. It is just 4 miles from Heathrow International Airport, and a base town for the airport. 
 
Hounslow has several places of interest, attracting tour groups. The London Museum of Water and Steam is houses a huge collection of pumping engines, which drew water from the Thames, during Victorian times. Gunnersbury Park and Osterley Park are two sprawling estates, both with well-manicured gardens. Chiswick House, constructed in 1729, is one of the finest villas in London, spotting Neo-Palladian architecture. The Magical Lantern Festival, during February and March is a very attractive festival in the park. Hounslow Heath, a sprawling local nature reserve, is steeped in history. 
 
Hounslow is also one of the regional economic hubs of London, with a lively high street, large shopping centre, and several small scale businesses in telecommunications, product manufacturing and assembly, and services to Heathrow Airport. DHL Air UK has its head office in town.  
 
Tour groups, event managers, corporate groups, students, large families, business executives, and others always rely on our services, and always recommend our minibus hire in Hounslow services. We offer several compelling reasons for coming back to us. 
 
We have the best fleet in town. Our large and varied fleet includes minibus such as Ford Transit, and Mercedes 16 seater, and large Volvos and Iveco coaches, of varying configuration. We are perfectly poised to offer you the right coach, where all members of the group can travel together, in total comfort. All our coaches come fully loaded with accessories that enhance the comfort of passengers on board. While air conditioning, music system, DVD, and push back seats are standard features, we also offer optional extras, such as cooler kit. 
 
Passengers can avail the full benefits of a high end coach only if it is maintained well, with all features and accessories working properly. Our minibus hire in Hounslow delivers well maintained coaches, which always runs perfectly, without any hitches. We make it a point to service our vehicles on time, and also change tyres, oil and other consumables, proactively, at the recommended intervals, without taking a chance. We do not try and cut corners, knowing full well that such attempts are penny wise but pound foolish. For instance, tyres with thread worn out can result in loss of control of the vehicle, increasing the risk of accidents. Investing in new tyres not only eliminates such risk, but would also result in better mileage, paying back for the investment in a short while. 
 
One of our key USP is the support we offer. Our 24 hour customer support gets into the act as soon as you makes the booking, and makes all arrangement for the trip. They assist you in plotting the best routes, arranging pickups, making follow ups at the destination, coordinating pick up of group members from different points, and do more. For instance, if you have a flight to catch, they keep track of your flight status in real time. If you are availing a minibus hire in Hounslow for transporting guests for a funeral ceremony, our customer care keeps track of your guests arrival at the airport or railway station, picks them up, and transfers them to the funeral venue, seamlessly, without placing any extra burden on you. 
 
Another key highlight of our services is the drivers we offer, along with our minibus and coaches. Our drivers are thorough professionals, who know to drive skilfully, under any traffic condition, or any climatic condition. We train our drivers adequately on customer care, safety, and all other essentials and also make sure they have sufficient rest between trips, so that they remain fully alert. When recruiting our drivers, we consider not just their driving skills and relevant experience, but also their mental and psychological faculties, which are just as important. We also make sure our drivers are familiar with the local area thoroughly, so that they can take the trips with full confidence. 
 
Our Hounslow minibus hire delivers the lowest rates in town. Our rates are much lower than what competition charges for similar services. We deliver far better value, with flexible terms. You have the option of picking and choosing the level of service you like, and also the freedom to move around based on a flexible itinerary. We take pride in offering the maximum flexibility to schedule your itinerary, make changes, and do more, to make the best use of your precious time. 
 
We have smooth systems in place that makes things very easy for the customer. For instance, availing our Hounslow minibus hire is very simple. All you need to do is fill up a few fields in our online booking form, available at http://minibushireinHounslow.co.uk/. You could also approach our customer care, and get a custom quote, to suit your specific requirements, and budget.  
 
Customers who have availed our minibus hire in Hounslow have always been delighted by the experience they have gained. We offer seamless door to door transfers, wherever you want to go, in a highly professional manner. Read through the testimonials and reviews left by our previous customers. Almost all of them return to us the next time. A large number of corporate clients consider us as a strategic partner, to fulfill their transportation requirements.
WHY CHOOSE US
Coach Tracker
Flights monitor at all airports
Manage your booking
Printer friendly tickets
G.P.S System
Specialised GPS system Pick you up on time
Timetables
Excellent time keeping
Avoid train delays
Switch to coach to avoid rail disruption
Save money
Save money on all coach sizes
Travelling with us
Voted number 1 for customer service
Luggage capacity
All vehicles have luggage capacity depending on the number of people
---
Online Exclusives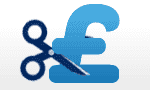 Lowest Rates Guaranteed save money on all sizes coaches.
Creditcards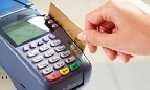 All Credit Cards Accepted
( charges may apply )
Business Accounts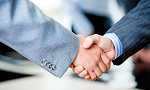 Business Accounts and Contract Work welcome.
Travel to Europe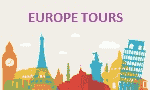 Travel to Europe- All inclusive
24 hours service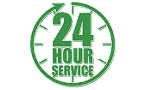 24 hour service 7 days a week.
Airport transfers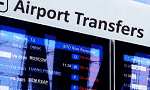 Airport transfers Free parking included at all airports.